Let's welcome the Holidays with a gift from Skyhawk
Due to the numerous requests from our customers for a promo, we have decided to have a promo for our GPS and Fleet Management Solutions. Our GPS and Fleet Management Solutions will be available with features like Asset tracking device, fleet management with fully detailed and accurate reporting, feature-rich accessories that you can customize to fit your needs, and driver management with violation and event notification.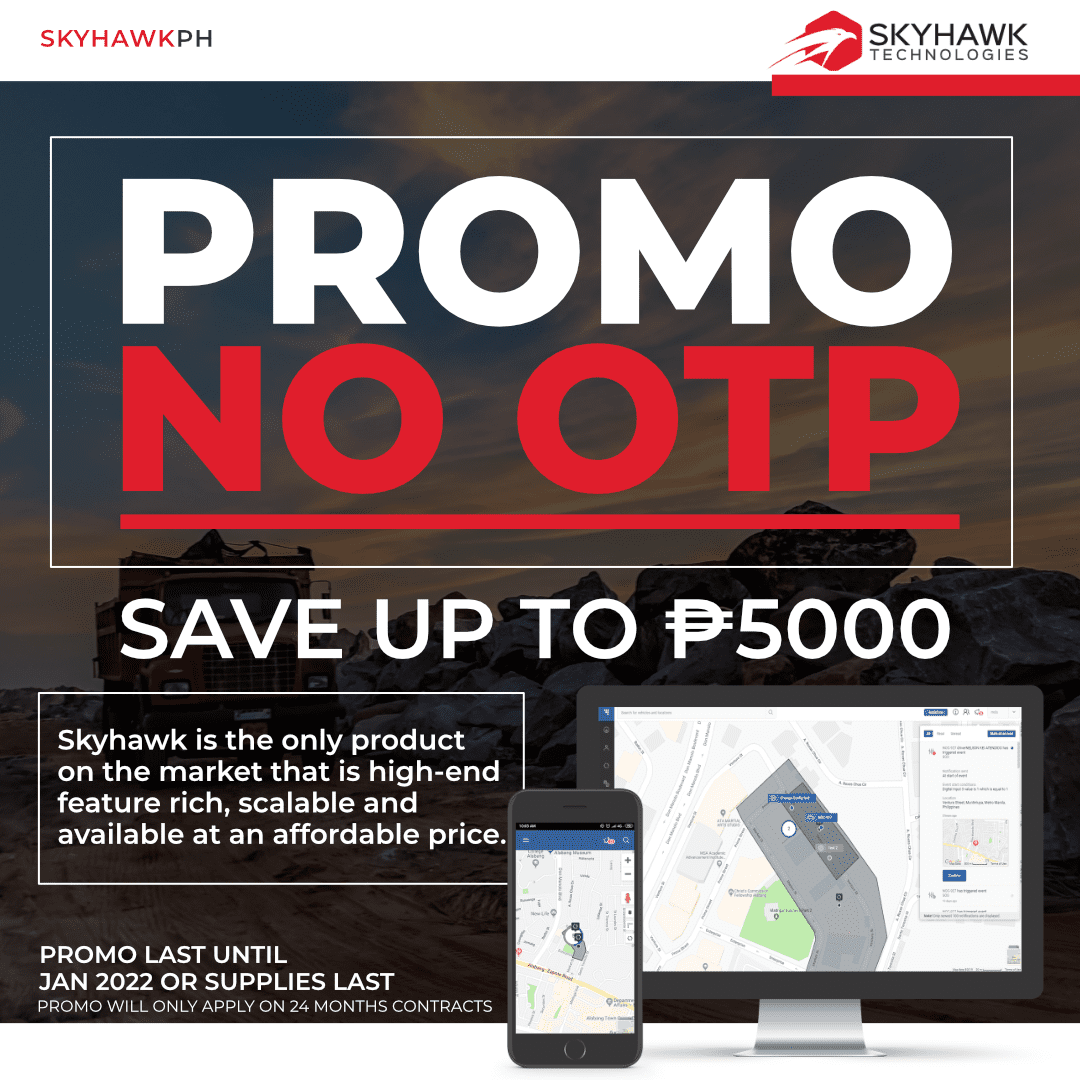 WHO ARE QUALIFIED TO JOIN?
This promo is perfect to the following:
Logistic Companies
Hauling and Trucking companies
Courier Service Companies
Small Business Owners
Rent-A-Car companies
Fleet-centric companies (Driving schools, etc.)
Others

HOW TO REGISTER?
You may register:
Via Website: enter the following details in Here!

The date of registration should be within November 2021 to January 31, 2022 in order to avail the No OTP promo.

To know more about this promo, sign-up below so our Sales Team can contact you.
TERMS AND CONDITIONS
NO OTP with exception of installation fee and other accessories.
Required a signed proposal between November 2021 to January 2022.
Payment terms: Maximum of 30 days upon signing of proposal.
Contract period: 24 months/ 2 years subscription.
For all concerns and queries regarding the promotion, the customer may contact by:
Email: sales@skyhawk.ph
Contact numbers: (02) 8800-1027 Local 152-153 | 0956-765-6391 | 0947-952-0356
FB chat: @skyhawktechnology